Retour
MobHyl Power: PowiDian's latest innovation, a "zero emission" generator
Author PowiDian
Date 03/14/2018
Contact communication@powidian.com
PowiDian accelerates its development strategy energy production solutions of the future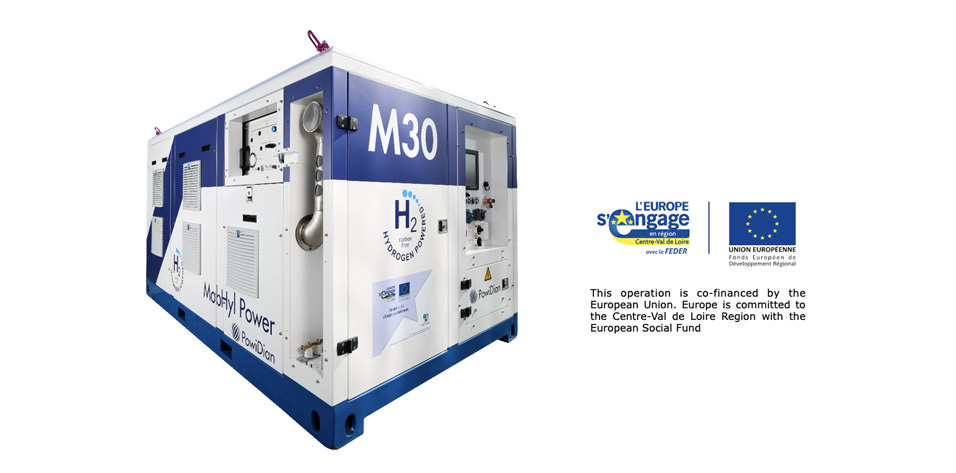 A real alternative to polluting and noisy diesel generators MobHyl Power uses hydrogen fueling a fuel cell.
Zero emission, silence, robustness and reduced maintenance characterize this product as an essential solution for the energy transition today and essential tomorrow. Its performance offers wider prospects of use compared to traditional groups.
 Two power ranges are currently offered: 4 kVA and 30 kVA.
MobHyl Power will be unveiled in preview at the Hyvolution show on April 4 and 5, 2018 at the Parc Floral de Paris in Vincennes.