Retour
Hydrogen energy for hikers
Author PowiDian
Date 04/15/2015
Contact communication@powidian.com
The consortium wins a tender launched by the Vanoise National Park for energy supply equipment.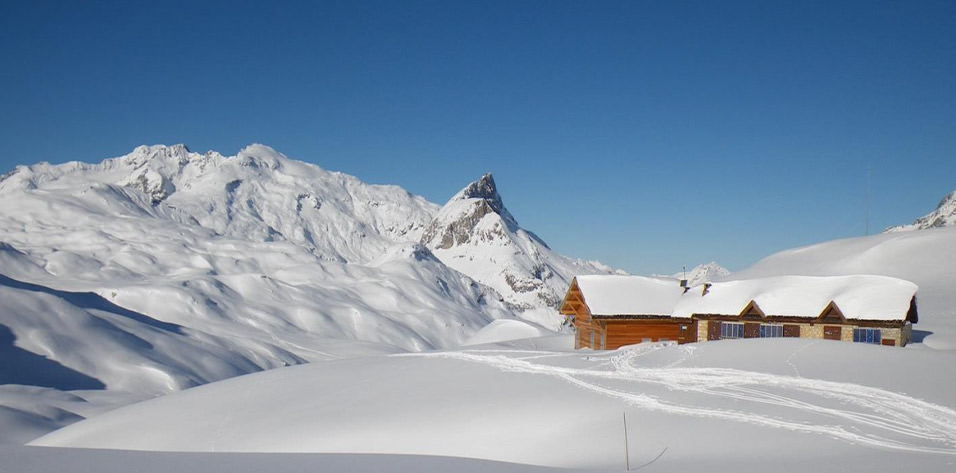 Mountain hiking is undoubtedly a hobby that allows you to approach nature as closely as possible. Arrived at the refuge, the hiker wants to continue his experience and share it. This sharing and the search for elements of comfort will then require the refuge to provide electrical energy. But in such a universe we want it clean.
In June 2015, the Col du Palet refuge (Vanoise National Park, 2600m altitude) will experience a revolution in its energy production. Hikers, like the caretaker, will benefit from access to electricity from renewable sources, whatever the weather conditions, thanks to energy storage using hydrogen technology. To meet this challenge, the consortium has designed a complete system to meet the energy needs in isolated high mountain sites.
The consortium was selected by the Vanoise National Park as part of the call for tenders launched in 2014 to equip the Col du Palet refuge. It offers a turnkey installation connected to the existing electrical distribution to obtain the energy and power needed in all weathers. The system mainly consists of an autonomous 9 m2 room, with insulation and ventilation adapted to winter conditions to ensure that the hydrogen systems have optimal thermal conditions at all times. It comprises, on the one hand, a 500 Nl/h electrolyser and a 2.5 kW fuel cell and, on the other hand, a medium pressure storage to receive or supply hydrogen. 5 kilograms of hydrogen will thus be produced and stored during the closing period and will be usable as an additional energy reserve throughout the opening season.
To help maintain the thermal environment of the room, a solar system with heat storage is used. The other part of the solution uses photovoltaic solar panels connected to converters which ensure, via battery buffer storage, the daily supply of energy. All the equipment will be automatically controlled by an intelligent control module, and the transfer of information by GSM will make it possible to remotely monitor all the indicators of the system to prevent any maintenance actions.
Gest'Hydrogène and Gest'Perfomance have designed and manufactured the removable room and ensure the thermal management of the whole. MaHyTec ensures the design and construction of the hydrogen storage and distribution system. Powidian provides its SAGES solution including a hydrogen production and conversion bay (electrolyzer and fuel cell), the battery, the solar panels, the energy workshop and the electrical equipment, and manages the whole equipment. Waechter Energies takes care of the different phases of electrical connection and distribution installation. It is thanks to this exceptional complementarity of technical skills that the consortium of 5 SMEs can offer a complete system of the highest technological level to the Vanoise National Park.
Variants of this system are also available for other environments: islands, desert environment, tropical forest.
Contacts:
Gest'Hydrogène, Gest'Performance : Emmanuel BALLOT, Tél : 03.88.57.99.46. secretariat@gesthydrogene.fr
MaHyTec : Mathilde BANGOURA, Tél : 03.84.82.88.40 mathilde.bangoura@mahytec.com
Powidian : Maylis DURU, Tél : 01.61.38.69.52 maylis.duru@powidian.com
Waechter Energies : Antoine WAECHTER, Tel 06.80.48.01.97, waechterantoine@gmail.com