Retour
CEA "TOTEM" Demonstrator of energy autonomy, support for R&D projects and innovation showcase
Author PowiDian
Date 09/06/2019
Contact communication@powidian.com
Powidian does it again! New installation for Autonomous Building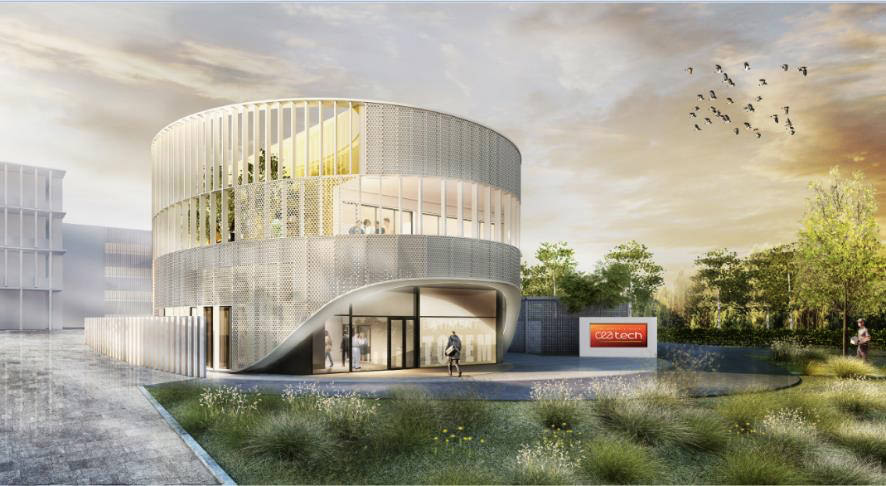 PowiDian was selected by CEA TECH, the "technological research" department of the atomic energy and alternative energies commission, for the supply and installation of inter-seasonal energy storage, based on "hydrogen to make its new building, located in Labège near Toulouse, autonomous.
The TOTEM building is a pilot site for energy autonomy. The CEA aims to create an operational base made up of mature technologies, providing a robust and attractive environment.
In order to meet the requirements of this project, PowiDian is installing a turnkey long-term storage system, more commonly known as "hydrogen batteries" consisting of the following elements:
an electrolyser, a fuel cell,
a hydrogen storage of 100 kg at 200 bars
Thanks to this achievement, PowiDian is positioning itself as a key player in the CEA's strategy: "achieving an autonomous platform where energy is consumed with sobriety and efficiency, produced in a renewable way".