Retour
PowiDian with Bouygues Telecom
Author PowiDian
Date 03/03/2022
Contact communication@powidian.com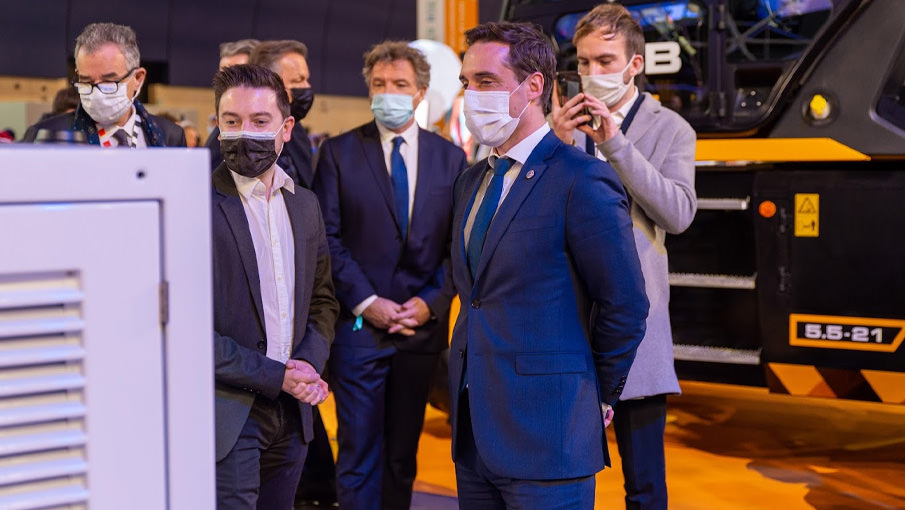 Our 4 kW #hydrogen generator presented to the Minister of Transport, Jean-Baptiste Djebbari, at the FNTP show.
PowiDian, as a guest on the Bouygues group stand, exhibits one of the products from its MobHyl Power® range which supplies green energy to the 4G mobile site in Meyrargues (13) for Bouygues Telecom.
The operator is also presenting its Hyvision solution, an innovation that allows it to reduce its environmental footprint, and to be the first French operator to supply its mobile sites with green hydrogen.
This green hydrogen supply solution for isolated sites or one-off events replaces thermal generators. Bouygues Telecom has developed Hyvision in partnership with PowiDian, allowing a silent, odourless, smokeless energy supply, with a 70% reduction in CO2 emissions.