Retour
First fuel cell installed on the Sounding Rocket Site at the Guiana Space Center
Author PowiDian
Date 09/25/2023
Contact communication@powidian.com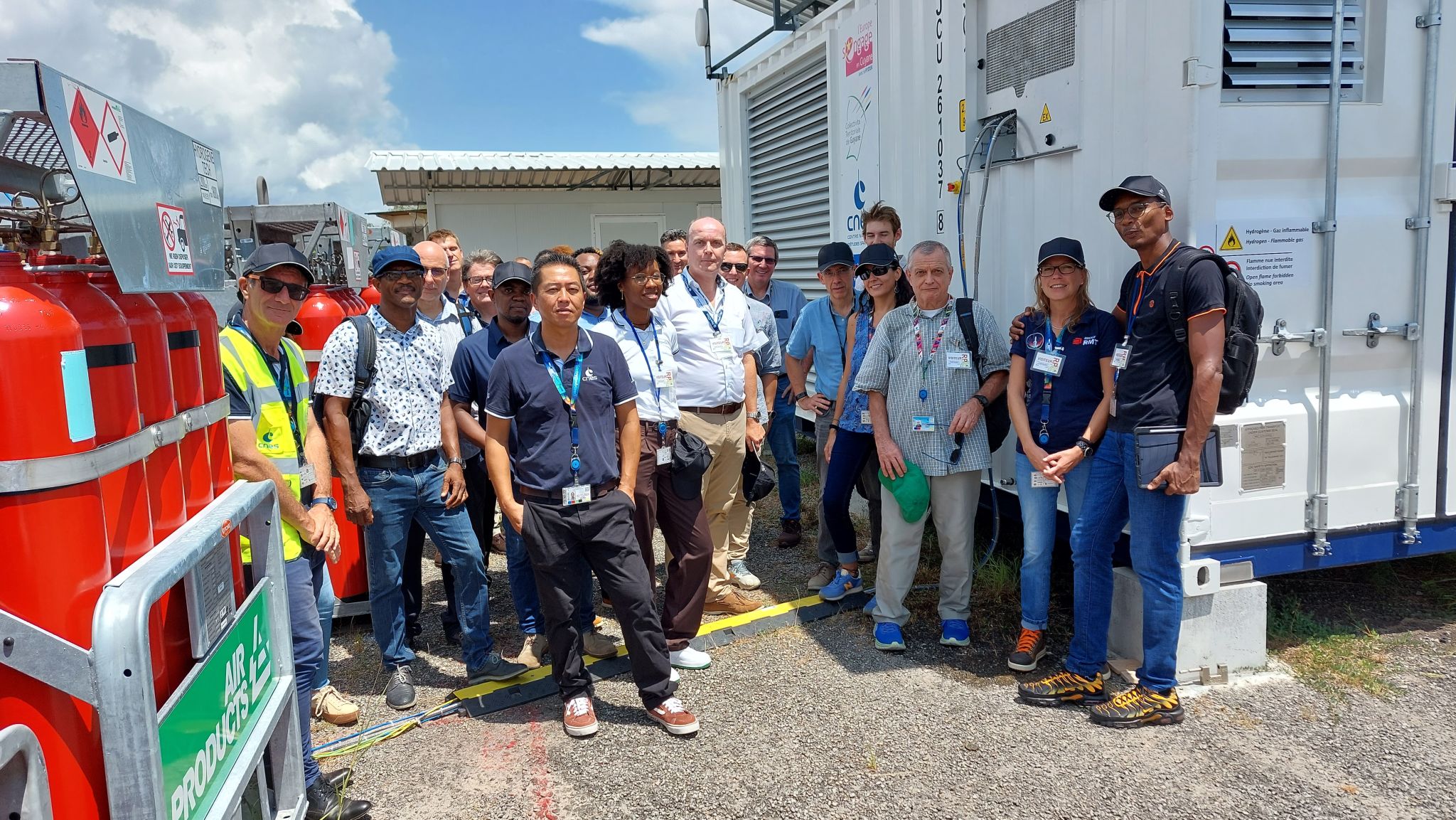 It is with pleasure that we presented to the stakeholders in Guyana the first fuel cell installed in the territory.
This is installed on the Sounding Rocket site at the Guiana Space Center.
With a power of 100kW, it allows power to be resumed to the site in the event of a power outage instantly, without any interruption, while emitting no pollutants.
A big thank you to our partners who made this project possible: ArianeGroup, CNES, Territorial Community of Guyana, Community of Communes of Savanes, Territoire d'Industrie de Kourou.
This project was financed by an FEDER fund managed by the CTG.
European Space Agency – ESA, France Hydrogène, Hydrogen Today (in French), RMT Industrie- Und Elektrotechnik GmbH.Cegelec Projets Espace, GTD, ADEME, Minister Delegate for Overseas Territories